San Pancho Vacation Homes – Contact & Map
Thank you for your interest in Sundaram San Pancho Vacation Homes. Please use the information below to contact us or fill in the form. We will be right back in touch.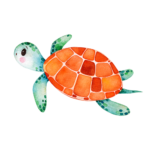 SUNDARAM – SAN PANCHO VACATION HOMES
Calle Las Palmas #30. Lote 2.
San Francisco, Nayarit, Mexico 63729
Cell and WhatsApp: + 52 1 322 237 5421
Email: sundaramsuites@yahoo.com
Web: https://sanpanchovacationhomes.com
LOCATION
Sundaram San Pancho Vacation Homes (check in) are located at Las Palmas #30, behind the Tierra Tropical (La Patrona) Polo and Beach Country Club. San Francisco, Nayarit, Mexico 63729
GENERAL DIRECTIONS
Enter San Pancho Main Street, Avenida Tercer Mundo. Go towards the beach to Avenida America Latina.
Make a right on America Latina and then continue. It converts into Calle Palmas.
Pass the Maraica Hotel. Then, on your left side you will see a giant palapa (gazebo) at the beach, that is the Polo Beach Club.
Pass the Polo Beach Club by half a block. At the bottom of the hill, on your right you will see a small private road.
Make a right on that little side street. We are right there.
You will see a long red brick wall contemporary house. Sundaram (check in) is at the end.
TRANSPORTATION
There are many services that can bring you to Sundaram, from the airport. You have taxis at the airport or rental car. We are 50 minutes to 1 hour north of the Puerto Vallarta International airport.
We can arrange a private van for an extra charge, that will pick you up from the airport, take you to Sundaram and then return you to the airport when you are ready to go back home. The drivers are very experienced. The price includes a one hour stop in the biggest supermarket that has everything including an organic section, so you may buy your own groceries and fresh produce, drinks, beer, etc. The ride also includes cold drinks for you to enjoy.
ABOUT UBER SERVICE
To get this service, while at the airport, you need to cross the pedestrian bridge over to the other side of the highway and call UBER. UBER is not allowed to pick guests up from within the airport property.
GETTING AROUND SAN PANCHO AND BEYOND
Should you decide to rent a car, we recommend GECKO Rent a Car. Bilingual Airport pick-up. Excellent service with reasonable prices. PH: +52 1 329 298 0339, geckorentcar@hotmail.com.
You can also rent a Golf Cart, which we recommend in case you do not have a car. Please inquire for arrangements.